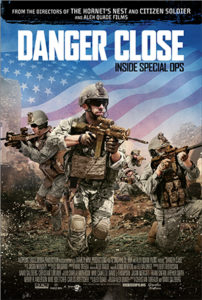 If you were embarking on a dangerous mission, you would much prefer to have embedded journalist Alex Quade with you than a lot of our so-called allies. You could count on her to keep her head and make the right decisions during times of crisis. For her, the U.S. Special Forces soldiers are not just a subject to file and forget. They are the people she shared foxholes with. Quade does their stories justice in Christian Tureaud & David Salzberg's documentary, "Danger Close", which opens this Friday in New York.
Quade is highly simpatico with their approach. She never takes positions on the missions themselves, but she feels a duty to truthfully report the dangers and challenges the U.S. Special Forces and conventional military personnel face.
Read the full story on JB Spins.