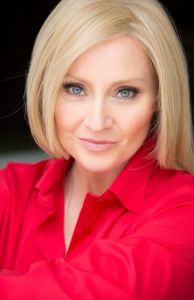 (New York – April 27, 2016) — Mauro DiPreta, Publisher of Hachette Books, announced today the acquisition of DANGER CLOSE, a nonfiction narrative by award-winning war reporter, Alex Quade, who covers Special Operations Forces on combat missions downrange and who has experienced unprecedented access to these elite combat troops.

Having spent more time with Special Forces than any other war reporter of her generation, Quade will share her first person, behind-the-scenes perspective of the secret missions she witnessed. In DANGER CLOSE, Quade will shed an illuminating light on the unsung hero soldiers who are known as "Quiet Professionals" and often accomplish operations the public never hears about.
Quade said: "I'm looking forward to bringing readers along for adrenaline-filled missions with real American heroes. I'll share their bravery, heartaches, and the dangers they face to keep us safe. Doing justice to their stories is a responsibility I take very seriously."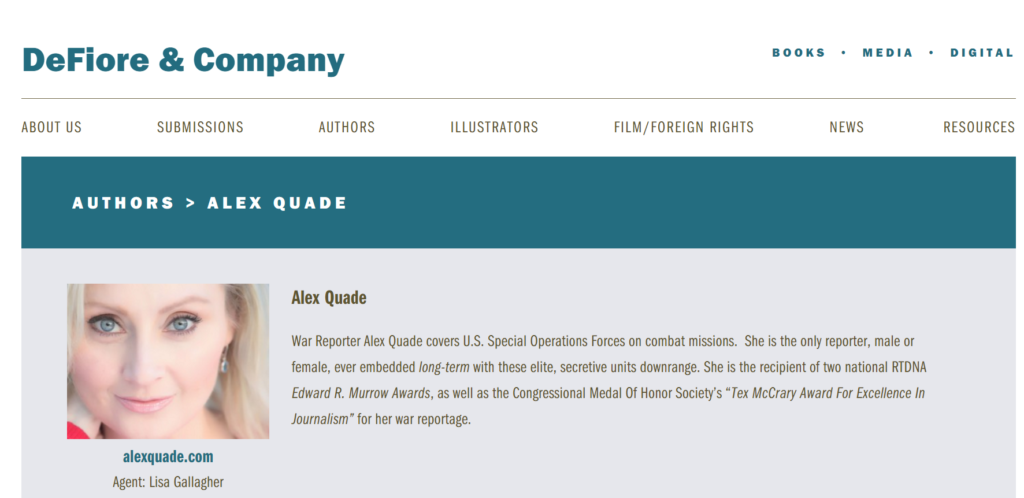 About the Author
Alex Quade is a war reporter and documentary filmmaker who has covered U.S. Special Operations Forces on combat missions since 2007. Extreme storytelling and risk-taking lie at the heart of Alex's work. She's the recipient of more than two dozen professional awards for excellence in journalism.
Among the more notable awards: Two Edward R. Murrow Awards, one for her film "Chinook Down" and the other for her documentary "Horse Soldiers of 9/11"; the Congressional Medal Of Honor Society's Excellence in Journalism Award for her "honest & courageous" war reportage; a Peabody award for coverage of Hurricane Katrina in 2005 (a CNN group award); an Emmy award for coverage of the 9/11 terrorist attacks (also a CNN group award); and her in-depth, frontline reporting on the Asian Tsunami was individually listed in CNN's Du-Pont Columbia Award.
Alex started her career at the White House. She's worked in television covering global conflicts and hostile environments for CNN, Fox News, Headline News (HLN) out of Frankfurt, Germany and New York. She's produced special video reports for The New York Times, and The Washington Times.

About Hachette Book Group
Hachette Book Group (HBG) was created when Hachette Livre, a global publishing company based in France, acquired Time Warner Book Group from Time Warner in 2006. Hachette Livre is a wholly-owned subsidiary of Lagardère, a company that is active worldwide in the areas of communications and media (books, press, audiovisual and distribution / retailing of cultural products).